At Dream Dental Clinic Las Vegas, we use state-of-the-art techniques and digital technology to make our patient's dental experience as comfortable as possible. Here is a comprehensive list of a few of the digital technologies we use to deliver world-class dental service to our patients: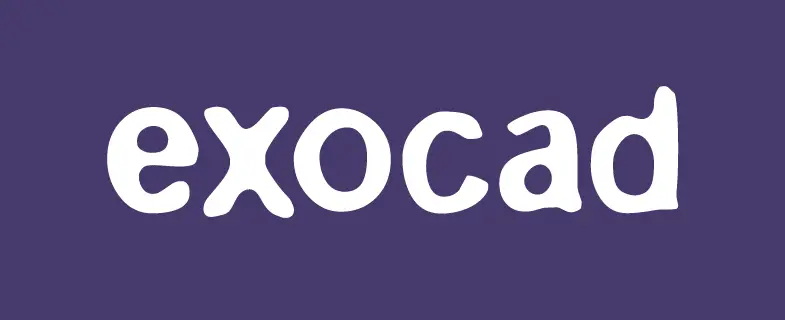 CT/Cone Beam Scanner
We use Dental cone beam computed tomography (CBCT) at our dental office when regular dental X-rays are insufficient. CT/Cone Beam Scanner is x-ray equipment that utilizes a cone-shaped X-ray beam to deliver three-dimensional (3-D) images of your mouth - teeth structure, soft tissues, nerve pathways, and jaw bone in a single scan. The images produced by CT scanners are highly detailed and offer more efficient results than the regular dental CT scanners. 
Digital Impressions 
Digital impressions or 3D intraoral scans are a fine example of the advancements in dental technology, and it allows dentists to create 
a highly precise computer-generated virtual replica of your mouth. Digital impression technology captures accurate and exact measurements of your mouth, including the teeth and hard and soft tissues of the mouth with special scanning devices. 
A digital impression is produced based on the set of digital pictures or videos obtained. When we process these images using special software, an exact illustration of your mouth can be created and can be transferred to dental labs to fabricate custom dental restorations.
Full arch zirconia
Zirconia implants, a permanent and durable solution to address teeth loss, are metal-free implants that restore your oral functionality and aesthetics with the most natural-looking solutions. These days, zirconia implants have gained more popularity, thanks to their durability, comfort, and nonmetallic composition. Zirconia is bio-inert in nature and matches the exact color of the teeth, making them ideal for making superior implants, especially when smile aesthetics, metal allergies, or other compatibility issues are of concern.
Lab Services
We offer same-day dentistry with the help of the following digital technology and machinery:
Pre-Operative Wax-up Design: With the help of Pre-Operative Wax-up Design, it is possible for the patient to try out their new dental restorations and final results before beginning the fabrication of permanent restoration.
Digital and Stereophotogrammetry Impression: Stereophotogrammetric technology is a feasible, accurate, reliable, and easy scanning method that allows making immediate, multiple implants supported partial fixed dental prostheses. 
Same-Day Crown:  CEREC crown restoration system allows patients to get same-day dental crowns without the hassles of several dental visits. Here, the dentist captures high-resolution images of the patient's tooth, fabricates a new dental crown, and attaches it to the tooth in just a few hours. 
Implant: Implants are replacement tooth roots affixed to the patient's jawbone to give a strong foundation to place fixed or removable denture teeth. The metal screw of the implant substitutes the tooth root, which anchors into the bone. Once the implant is integrated into the jaw bone, a natural-looking dental crown is fitted over the implant to look and function like a natural tooth.
Zygomatic Implant: Zygomatic implants are anchored into the patient's zygomatic bone (cheekbone) and not the maxilla (upper jaw) like in the case of traditional implants. They are an excellent teeth replacement solution when the patient doesn't have adequate maxillary bone quality or quantity to place regular dental implants. 
Ceramill Mikro 5X
The Ceramill Mikro is a powerful 4-axis milling machine used to dry-mill single blocks of zirconia, wax, hybrid-ceramic, or other composite materials. The machine helps dental laboratories to have an effortless and easy start to in-house CAD/CAM fabrication indications, besides enhancing productivity in routine lab methods. 
Ceramill Motion 2
 Ceramill Motion 2 is one of the first milling machines that can be employed for both dry and wet fabrication. The advanced, high-quality, high-performance equipment allows machining of diverse materials like zirconia, CoCr, resin, wax, glass-ceramic, lithium disilicate, etc., in the digital fabrication of dental restorations like inlays/onlays, crowns, bridges, etc.
Ceramill Therm
Ceramill Therm is a fully automatic, high-temperature furnace used for the final sintering of distortion-free zirconium oxide frameworks to attain their final density, strength, and resulting unique material properties.
CAD/CAM Software
Computer-aided design (CAD) is software used to guide a dentist through the process of creating or designing a 3D digital model of dental restorations like a crown, bridge, denture, etc. Computer-aided manufacturing (CAM) bridges the computer and a mill or 3D printer and instructs it on utilizing materials and producing restorations.
Exocad
We utilize Exocad's Implant Module to bring more efficiency and effectiveness in the designing of custom abutments during the dental implant process. 
CO-MANAGEMENT
At Dream Dental, we collaborate with dental practices by offering all-on-four procedures through a system of co-management. With our co-management system, we initiate the all-on-four process once dental practices evaluate their patient and obtain alginate impressions and photography. We will plan and perform the entire process and deliver it to our clients upon completion of the implants. We offer Zygomatic implants for graft-less solutions and guarantee passive fit up to 120 microns. 
Here are the details:
CONSULTATION - 5%
Mobile cone beam (direct)
Trios scan (direct)
Virtual smile design
Implant selection
Surgical planning
SURGERY - 45%
Surgery
GA sedation
Stereophotogrammatry (pic)
Rapid conversion
3D printed PMMA temp
PROS - 35%
Milled PMMA 
2 change design
Custom shading
Zirconia prosthesis
PARTS - 5%
Multi-units
Implants
Tibases
SUGGESTED RETAIL PRICING PER ARCH WITH 4 IMPLANTS
$12.950 - Maxillary Edentulous
$15.500 - Mandibular Edentulous
$19.950 - Failing Teeth + $1950 - Each Zygo + $950 - Each Implant