Transform Your Smile with Dental Implants in Las Vegas, NV
As a dentist at Dream Dental in Las Vegas, I'm excited to share with you the benefits of dental implants and why our clinic is the best place to have the procedure done.
Dental implants are a great solution for patients who are missing one or more teeth. They offer many advantages over traditional dentures and bridges, including improved comfort, durability, and appearance. At Dream Dental, we use the latest technology and techniques to provide our patients with the best possible results.
One of the key benefits of dental implants is that they are a long-lasting solution. Unlike dentures or bridges, which may need to be replaced or adjusted over time, dental implants are designed to last a lifetime with proper care. They are anchored into the jawbone, which helps preserve the bone and prevent further tooth loss.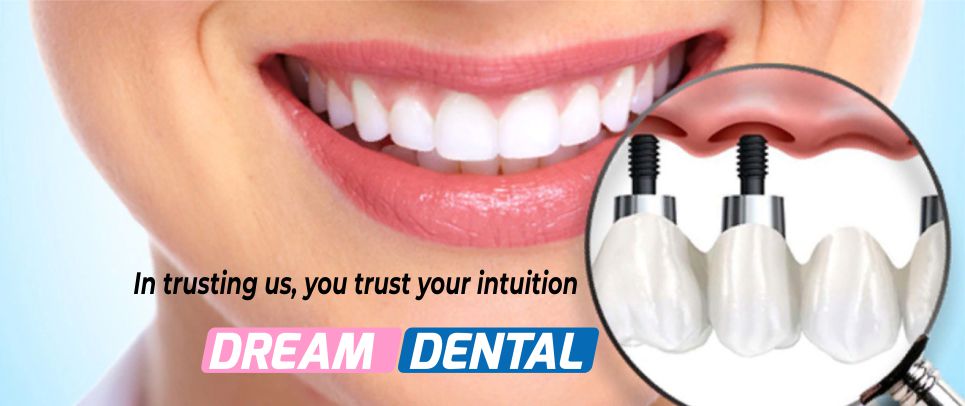 In addition to their longevity, dental implants also look and feel just like natural teeth. We custom-make each implant to match the color and shape of your existing teeth, so they blend seamlessly into your smile. This can help boost your confidence and self-esteem, and allow you to eat, speak, and smile with ease.
At Dream Dental, we understand that the thought of getting dental implants can be daunting. That's why we provide a comfortable and stress-free environment for our patients. Our team of experienced and highly skilled dentists is dedicated to providing the highest quality dental care. We take the time to explain the procedure in detail and answer any questions you may have.
We also offer a range of other dental services, including cosmetic dentistry, general dentistry, and emergency dental care. Our goal is to provide affordable and accessible dental care to all of our patients.
In conclusion, dental implants are a great option for replacing missing teeth, and Dream Dental is the perfect place to have the procedure done. Contact us today to schedule a consultation and learn more about our dental services. We look forward to helping you achieve a healthy and beautiful smile!